We are a technopreneurial team based in the creative realms of Goa. Our skilled team consists of business analysts, developers and designers. Since 2002 we have served a variety of clients in India as well as overseas and won accolades and affection from them. The ever-changing field of digital media brings stiff challenges to many, but that's what precisely keeps us charged and growing on a path of continuous learning.
Share your requirements with us and we guarantee you a great time working with us, as much as you would marvel at the final delivery!
Sometimes when you innovate, you make mistakes. It is best to admit them quickly, and get on with improving your other innovations...

― Steve Jobs
SEARCH ENGINE OPTIMIZATION
Over 320+ successful projects are completed. Here are some of our projects for your reference.
We follow a multidisciplinary approach for developing customer-centric applications for Web and Mobile with the highest reliability and quality. Great things are not achieved in a hurry but with series of processes brought together through sheer hard work and dedication. Our team consists of mobile app developers, website developers, web and graphic designers, test engineers, user documentation writer, project managers and maintenance engineers that will work to ensure the creation of a stunning and professional project.
Our Planning & Strategizing process begins with having an interaction with the client to clearly understand the requirements. We give utmost importance to the documentation of precise requirements of the client.
We would design different modules in the form of function data, define control relationship and interfaces among modules & data structures of the individual module.
The actual coding of the back end and front end is done, the database is connected and the various algorithms are implemented with the least time and space complexities.
Testing is done to validate a fully developed system to assure that it meets its requirements. The test cases are solely designed based on the SRS document.
Now starts the real thing, you get the opportunity to see your website is brought to life at your location.
Our many satisfied customers have a lot to tell you. Read their success stories to learn how Itechnologix helped them transform their businesses with Web Design & Development, Software Solutions, Application Development, and more.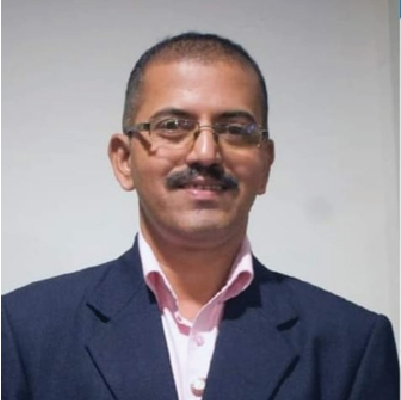 Youvraj Mallik
Samrudhi Loans & Investments
CEO
Hi, Friends today I would like to Testify for My Referral partner Mr Vasudev Bhat. I had passed referral for Developing Website. The client was so impressed by his detailed explanation of requirements and working of the Website plus after service that he told me that he will refer Vasudev bhat with all his clients and regards. I am so impressed with client feedback that I would refer Vasudev to all my future dealing and Business. Thank you Vasudev bhat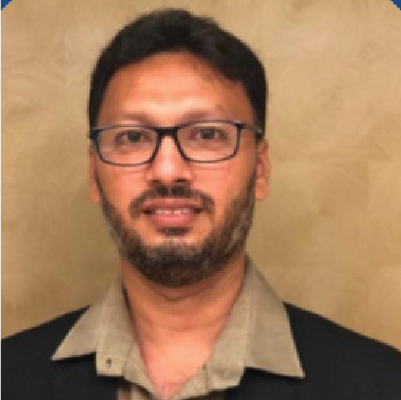 Ameya Surlekar
Computer matrix
CEO
Dear Vasudev Sir, As an IT Hardware systems integrator, we provide solutions to many companies and very often receive queries for IT Solutions such as Web Development, Digital Marketing, Retail billing solutions. Recently Two clients of mine had enquired about the same and I had referred them to M/s IT Technologix India. I am very happy to share that both the clients have appreciated your prompt response and are very much impressed by your total involvement in understanding the requirement and providing the right solution at the correct price and on time. It is your commitment & sincerity that sets apart M/s IT Technologix India from the competition and places Mr Vasudev Bhat as the most preferred IT SOLUTIONS as a web provider in Goa. It is a pleasure to recommend your services to all. We wish you and your team all the best & more success! Warm Regards, Ameya Surlakar 9225533800
Hi this is Dr Chinmay Kulkarni on the behalf of VED AYURVED BHAVAN.GOA.dealing in Ayurved treatment would like to share that i can recommend Mr. VASUDEV BHAVT for excellent quality WEBSITE and DESIGNING and quick and prompt services for your website development .website done by vasudev bhat and his support team is really awesome…main important part of his website development is e-commerce or commercial sites .services i got for the development of my commercial site of my own brand herbal products ARCHIS AYURVED is really extra ordinary.he has designed www.archisayurved.com is commercial online portal to purchase herbal medicinal products and cosmetic range is more convenient t and efficient in function than amazon and flipkart .if you need any suggestion or guidance which relates to website designing the only place where you can surely get quality work, assurance and commitment is 'i technologies ' Mr vasudev bhat the owner of i Technologies is passionate about giving his services and delivering verity of website related products to his clients.i wont hesitate to recommend mr vasudev bhat to anyone who wants to get website related requirements..thank you Mr.vasudev bhat for your excellent service and support for my website www.archisayurved.com. Dr.chinmay kulkarni. Ved Ayurved Bhavan.GOA.
Hi Friends today i would like to Testify for My Referral partner Mr Vasudev Bhat. i had passed referral for Developing Website .The client was so impressed by his detailed explanation of requirements and working of the Website plus after service that he told me that he will refer vasudev bhat with all his clients and regards.i am so impressed with client feedback that i would refer vasudev in all my future dealing and Business.Thank you Vasudev bhat
Dear Vasudev Sir, As a IT Hardware systems integrator, we provide solutions to many companies and very often receive queries for IT Solutions such as Web Development, Digital Marketing, Retail billing solutions. Recently Two clients of mine had enquired about the same and I had referred them to M/s IT Technologix India. I am very happy to share that both the clients have appreciated your prompt response and are very much impressed by your total involvement in understanding the requirement and providing the right solution at the correct price and on time. It is your commitment & sincerity that sets apart M/s IT Technologix India from the competition and places Mr.Vasudev Bhat as the most preferred IT SOLUTIONS as a web provider in Goa. It is a pleasure to recommend your services to all. We wish you and your team all the best & more success! Warm Regards, Ameya Surlakar 9225533800